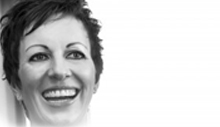 November 15th, 2016
Posted by Bev Lockwood
What I Have Been Up To
No Comment yet
"I've read your book, it all makes sense … I think I need your help". This was the email I received from Wendy, a member of the senior leadership team at Royal Mail.
Wendy, had remained static in her role at RM for many years whilst she prioritised her children. However, once they had both flown the nest, her boss, Mike, began to push her to strive to reach her full potential. With his support, Wendy has progressed through the ranks in the last 5 years into her 50's until she reached a key juncture which was triggered by a significant increase in responsibility and a change of boss. Wendy is a perfect coaching
candidate, she has the right attitude, wants to continuously develop and is completely open minded.