My Book
Unlocking You: Because leadership is always personal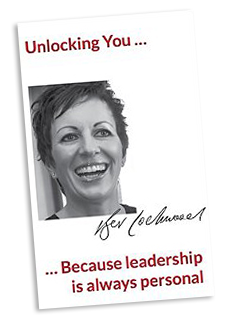 I have recently finished writing my first book (Unlocking You).  The book has been written to help you to begin to unlock you, tackle the causes (and not the symptoms) of your business challenges, increase your self-confidence and ability to 'sell' yourself, become confident with the unknown, be agile, question limiting beliefs, challenge self-imposed barriers and close the gap between what you say and what you do.
This book is for you if you want to:
Feel inspired and equipped with practical tools to be the best business leader you can be
Understand the importance of who you are in relation to your business brand
Be conscious of what makes you different and why people would want to follow you
Understand how to relate better in a business leadership context to the opposite sex
Explore your impact and the power of your influence 
Learn more about how to maximise your leadership skills to get the best out of your people
Here are some photographs from my book launch
At the fantastic Aspire in Leeds.