Valuing Difference to Balance the

Leadership Scales.
Do you understand how to maximise the value of the different ways in which men and women operate?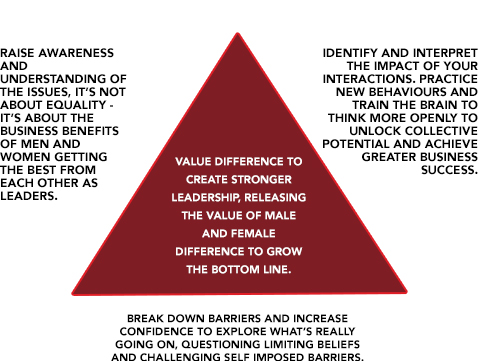 "Bev has inspired me to achieve my goals, guided me to solutions on how to unlock my career path and instilled in me the confidence to put into action all that I had learnt. Bev's honesty, commitment and passion is what makes her a fantastic coach and role model".
Sasha Norcliffe. Lookers.
"I appreciate having had the opportunity to learn from your wisdom and experience".
Gillian Kaufman, Partner, Ward Hadaway.
" Working with Bev has helped me understand how to unlock my own potential and opened my eyes to see how being able to value difference can increase business success!"
Hannah Kendrick – Partner – Squire Patton Bogg